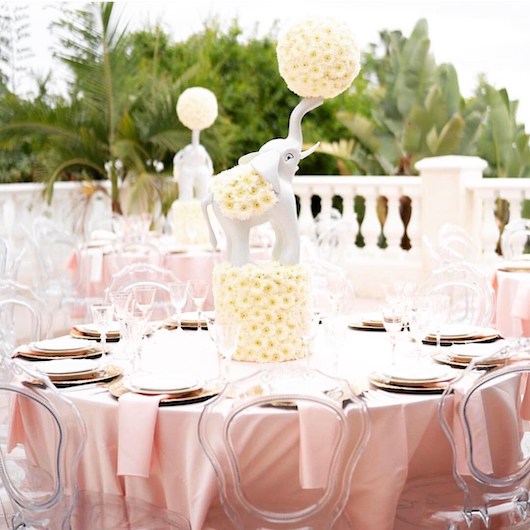 Mar
24
Four Party Rental Must Haves
March 24, 2019
Posted by Luxe
Getting the right party rentals for your special event will make the party comfortable, attractive, bright and lit, and memorable. For any party to glow and have the right ambiance, you have to rent the necessary party rentals to transform the hall or venue into an electrifying, attractive, and comfortable place.
If you have booked a venue for your wedding or special event, specific party rentals are indispensable to make your party successful. The 4 best party rentals that are essential for your party include table rentals, chair rentals, tent rentals, linen rentals, and sofa rentals – they will help you to create the ambiance and scenery you desire.
4 Best Party Rentals in South Florida
Here are the 4 essential party rentals every event needs. And if you are in Miami and you have a party or event coming up, below are the crucial party rentals for you.
Table Rentals Miami
You cannot host any event or party without getting the right tables. Table rentals Miami is one of the most crucial party rentals to make your party comfortable for guests to hold their food, drink, and other accessories. Besides, the right table rentals Miami will provide aesthetic quality to your party in addition to the functional feature it offers.
Chair Rentals Miami
You obviously cannot keep your guests on their feet standing as long as you are not hosting a cocktail party. You need high-quality chairs offered by chair rentals Miami to make your guests comfortable and enjoy everything the party has to offer. Chair rentals Miami will add color to your party and provide the right setting.
Linen Rentals
Linen rentals help to create visual appeal on the party's entire ambiance. You need a tablecloth to cover and beautify the tables, chair ties to enhance the chairs' appeal, napkin, and more. While linen rentals may seem unimportant to some people, it is crucial to add character to the party's theme and the venue's appearance.
Sofa Rentals – Lounge Furniture Rentals Miami
To add class to your party or event, you, unavoidably, need sofa rentals to make a statement. Add an extra layer of comfort, pleasure, and elegance to your party or event. Lounge furniture rentals Miami will make your event classic and significantly comfortable.
Are you looking for the right party rentals to guarantee the success of your event? Do not stress out; we are the perfect rental company that you need. As a reputable company with over a decade experience, we are serving Miami-Dade , Broward, and Palm Beach County with all of your wedding, special event & party rentals! Contact us for the 5 best party rentals in Miami; we assure you of an exhilarating experience.