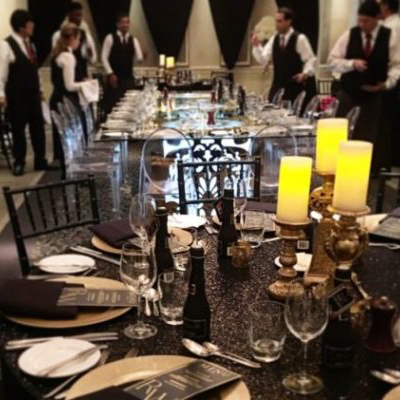 Jul
31
Special Occasion Chair and Table Rentals
July 31, 2018
Posted by Luxe
It's Party Time Miami!
Parties always involve lots of activities, celebration, foods, drinks, music, fun, and lots more. When planning a party or occasion, party chair, and table rentals must be given priority. You may want to prioritize food, drinks, and music above every other item, it is good, but the chair and table rentals are crucial to the experience and satisfaction of your guests.
The types of chairs and tables you provided can make your party colorful, comfortable, and memorable.
It is crucial to choose all the right  occasions party chair and table rentals for the best experience and your guests' satisfaction. Organizing a party or event demands that you are responsible for your guests' comfort starting from the type of chair they will sit on to food, drink, and the kind of music you will provide for them.
Meanwhile, you need to consider some factors before you start looking for the ideal all occasions party chair and table rentals in order to make the right decision.
Plan for the Best time of your life!
1. Decide the date and time of the event.
2. Choose the event location
3. Create a list of guests and decide the approximate number of guests you will invite.
4. List all occasions party chair and table rentals and other party needed like tablecloth, silverware, glasses, plates, spoons, forts etc.
5. List other likely needs
6. Create a budget
7. Choose a party theme
8. Decide the type of event to be hosted – casual or formal.
Providing the information above to the party equipment rentals will make it easy to give you recommendations that will meet your needs and also save you money.
No chairs, no party!
Chairs are highly indispensable to successful host any party or event. Without chairs, hardly could guests pay attention to the activities and fun will be gone. Choosing the style of chairs that go within your budget and your party theme will create a fantastic, seamless experience.
When thinking about the style of chairs for your party, consider your party theme and the experience you want your guests to have. To create a complete package, rent chair covers to make the chairs look elegant.
From small parties to elaborate ones, we shall ensure to make your guests remember your party with bright smiles on their faces with the comfiest all occasions party chair and table rentals.
We promise only what we can deliver.
We assure you of the best party equipment rentals you will to give you the memories you will always cherish.
Why Choose Our All Occasions Party Chair and Table Rentals?
1. Excellent Quality
We offer high-quality party chair and table rentals that guarantee the comfort of your guests to the point that they feel completely at home while at your party. Our chairs and tables are strong, comfortable, and efficient – they will not take your guests fall or spill drinks over their dress.
2. The Best Value for Money
We offer the highest quality to ensure performance, efficiency, trust, and best value for money. You can rest assured your party or event will be a success and a reference for your guest as unique, colorful, exquisites, and elegant.
3. We Deliver
After signing a contract with us, you do not have to worry about your date. We have an efficient system that captures our clients' details. Luxe has come this far and have built a reputation for excellence and customer satisfaction. We will be right there with your equipment for your party and set the stage for your event!